Many organizations are making shifts from in-house personnel to a more remote workforce of employees who work from home, especially with the coronavirus pandemic. These organizations have adapted their workers to perform their duties and function from the safety of their homes. In the nursing profession, there are several ways nurses can practice their skills and always work from home.
Nurses have been made to transition from working from the hospital walls to the comfort of their homes. Although most people picture nurses as providing care to patients in person, there are a surprising number of ways that nurses can practice their skills and still work from home.
Works that nurses can perform from home includes:
Case management
Nurses are in high demand when it comes to case management positions. For this job, the personnel will be in charge of handling short and long term disability claims for patients. The ultimate goal is to coordinate treatment and funding. Most of the work can be done on a computer, phone, or even through your email, making case management a perfect work from home position for experienced and skilled nurses.
Insurance claims
Transitioning from a hospital-bound nurse to work from home insurance claims specialist is a natural one that enhances more job flexibility. Many insurance companies need investigators and examiners who are in control of reviewing claims and deciding whether certain procedures are covered. They are also responsible for how much money the insurance company is required to pay for each claim.
Telephone triage
Medical facilities are known to employ nurses to run triage by telephone. This activity allows highly skilled nurses to speak with patients, assess their situation, and recommend the best course of action. At times, patients call into hospitals to speak with the doctor when many of their questions can be answered by a nurse. The telephone triage allows medical facilities to handle less urgent problems more efficiently so that resources are appropriately distributed. This job can be managed from home.
Health informatics
This is one of the recent branches of health care. Health care personnel(nurses) use technology to improve patient care and create a better healthcare system. This field finds innovative ways to intersect technology, communications, and healthcare. As a health informaticist, your main goal will be to improve patient outcomes by maintaining and developing medical data and systems.
Call center nurse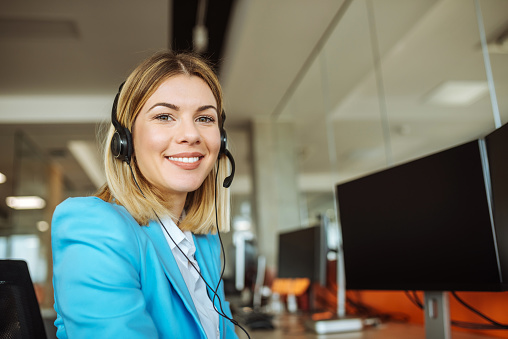 Though the functions of a triage nurse and a call center nurse are very similar, the requirements differ. A call center nurse does not require as much experience as that of a triage nurse. A call center nurse is responsible for directing calls to the appropriate parties based on the caller's needs. Call center nurses do not give medical advice, and it is rare if they do.
Freelance nurse writer
Medical writing is a challenging field requiring extensive knowledge of medical terms and terminology and procedures with strong writing skills. The medical field is always in need of varieties of well-researched materials used among professionals and published and distributed to the general public. A nurse writer also provides information to other medical practitioners through their written work. Freelance nurse writing is a very flexible job and can be performed anywhere.
Course developer
Online education is a growing field that is very easy to take charge of from home. Professional experts are needed in all areas, and nursing is not an exception. Technology interested nurses with teaching experience can use those skills in distance education, either working as a medical instructor or developing medical (nursing) courses.
Healthcare recruiter
Another job that can be offered to a nurse is a healthcare recruiter. An experienced nurse who has gone through all the necessary processes and grooming can choose those who are qualified to work in the medical field. As a healthcare recruiter, the job is to access and review CV's and resumes of applicants and then conduct a virtual or over the phone interview with the candidates. The primary skills of a healthcare recruiter (aside from in-depth knowledge of the field) are persuasiveness, excellent communication skills, and some degree of administrative abilities (since they have to email candidates, post jobs, check background and references, etc.)
The list above highlights a few of the numerous jobs for nurses that can be done from the comfort of their homes. Nursing is a very skilled and versatile occupation or field of study that has been made to adapt to any situation.