What are Home-made Snacks?
Home-made snacks are mostly healthy snacks you can can make in the comfort of your home. As a person, it's usual to feel hungry between meals, maybe breakfast and lunch. Instead of bowing to social convention and buying a snack from the store or a vending machine, you can also make home-made snacks in your kitchen. Aside from that, you will be able to save money in the long run, and decide on the ingredients to use. The guide below shows a variety of home-made snacks you could try along with their recipes.
Roasted chickpeas
Chickpeas are incredible home-made snacks and are very rich source of minerals, vitamins, and fiber. They also aid digestion, weight management, and fighting off diseases. Instead of taking them bland and boring, why not roast them to add a crunchy taste to their nourishment.
Homemade granola bars
Making home-made snacks allows you to note the ingredients in them. These granola bars taste better than any you'll find in the stores. They're made with honey, peanut butter, oats, butter, and dark chocolate. The components give it a chewy texture. Homemade granola bars are also filled with fiber and low on carbs. Some of the ingredients provide the body with several antioxidants.
Bacon avocado fries
These are avocado fries wrapped in bacon. This snack provides you with healthy fat, minerals, and protein. They are also very low on carbs, so you can eat as many as possible.
Carrot cake bliss balls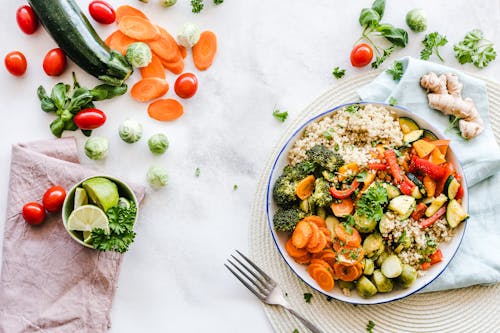 The main ingredient for this snack is carrot . Carrots are high in beta-carotene, potassium, vitamin K1, and antioxidants. Carots are weight friendly and very healthy. These blissful balls are nuts-free and gluten-free. They are the smaller and more portable version of a carrot cake.
Peanut butter cookie bars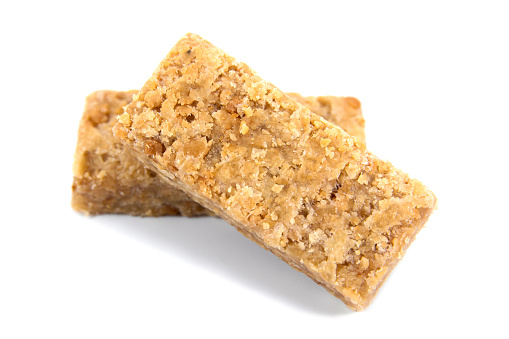 This snack packs a punch. Solely made out of peanut butter, it tastes like a dessert, but it's a superfood. Other ingredients used include; maca, cocoa, walnuts, dates, and dark chocolate chips . The snack is very high in fiber, low on carbs, and can serve as substitutes for sugary desserts after meals.
Hummus
Hummus helps reduce inflammation and makes the heart stronger. You can garnish it with several ingredients ranging from chickpeas to asparagus, from lentils to olives , and so on. Hummus is very healthy and you can consume it alone or with bread, vegetable sticks, etc.
Substitute this for your regular butter. Regular butter is mainly refined fat and could be harmful to health. If you don't take it moderately, you run the risk of obesity, high blood pressure, and heart diseases. Peanut butter is high in fiber and antioxidants. You can also use peanut butter as a spread for whole-grain bread and you'll definitely love it. It gives your kids a lot of protein, fiber, and healthy fats. You could easily swap the peanuts with almonds or cashew.
Guacamole
Home-made guacamole has a lot of health benefits. It provides the body with healthy monounsaturated fats, a lot of gut-friendly fiber, and potassium. Guacamole is solely from avocado, which makes it a nutrient dense condiment. Other ingredients in guacamole are chopped tomatoes, onions, salt , squeeze of lime, chili, and cilantro. Your kids can take guacamole with chips, tortillas, or tomatoes.
Banana bread
From the name, the main ingredient of this snack is banana. Banana bread is made of eggs, almond flour, baking powder, brown sugar, butter , ground cinnamon, and banana. This snack is high in nutrients and they provide vitamins, protein, antioxidants, minerals, fiber, etc.
Banana muffin
Just like the banana bread, these little snacks pack a punch. They are made of bananas, chocolate chips, almond flour, eggs, butter , baking powder, brown cinnamon , and any nut of your choice.
Homemade bagels
Bagels are generally termed unhealthy. They are made of refined sugar and flour, and the size makes them very high in calories. That is not the case with homemade bagels. Home-made bagels are made with whole grain wheat and are loaded with nuts, making them high in fiber. In addition, the size of the bagel should also be moderate. They can be eaten on their own or with hummus.
Homemade crackers
These are as healthy as they get. Homemade crackers, no matter the kind, are high in fiber. To whip this up, you'll need almond flour or whole wheat flour , a little sugar and salt, water, and oil. To make things crunchy, add a handful of nuts and seeds. They are gluten-free, rich in fiber, and rich in protein.
Spring rolls
The common ingredients are cabbage, fresh meat, garlic, soy sauce, carrots , avocados, and other veggies. These fresh spring rolls are very healthy. They pack little calories, lots of protein, calcium, potassium, antioxidants, and fiber. They are also weight-friendly and heart-friendly.
Hardboiled eggs
Eggs are feared for their cholesterol, and many claims proved that they cause weight gain. That isn't the case. Eggs eaten in the right proportion increases your satiety and also packs a lot of nutrients. Studies show that eating eggs for breakfast as a substitute for cereals and bagels helped overweight people lose weight and kept them satisfied for longer periods compared to other foods. Instead of taking your eggs plain, you could slice them up into your oatmeal, use them as a dressing for your salad, slap them into slices of bread, and you've got a sandwich.