It is very tiring to put in much effort without seeing any positive results. Unfortunately, this is the case for some men trying to maintain a healthy body and keep their waistline in check. However, to get rid blockades to being fit, you should go through some the fitness tips for men we have here. This article will run through some helpful fitness tips for men gathered after speaking to several fitness experts.
Eat healthily
This is one of the most important fitness tips for men. It remains one of the most recommitting answers from personal fitness experts all around the globe. Regardless of what it is you're aiming for, eating healthy is always the backbone. Good food is what fuels your body and provides it with the essential nutrients to do more. It is advised to eat mostly natural foods. Packaged and processed foods are generally unhealthy and usually filled with unhealthy fat, refined ingredients, artificial additives, and unhealthy amounts of calories. Natural foods fall into these categories: fresh fruits and vegetables, fiber-rich foods, whole grains, lean cuts of meat and fish.
Visit your doctor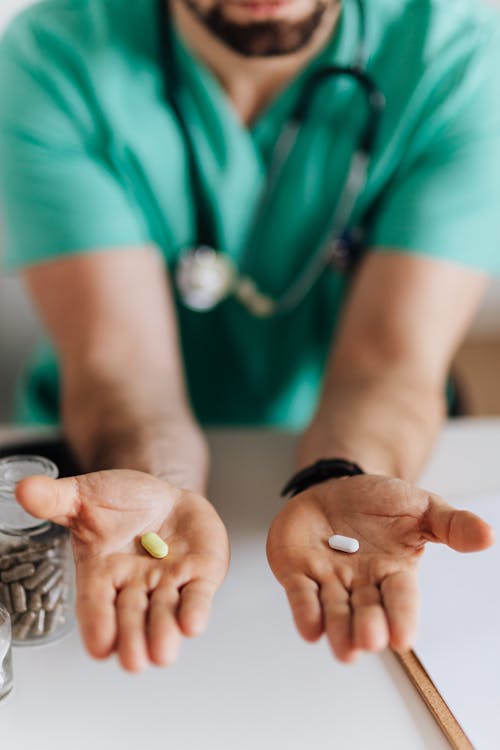 Before embarking on any fitness regimen, meet with your doctor. Men are infamous for avoiding doctors and ignoring unusual symptoms. One of the reasons women tend to live longer. Schedule regular checkups with your doctor, whether monthly, bi-monthly, or even yearly. These checkups will allow you to keep close tabs on your weight, blood pressure, and level of cholesterol. This information will enable you to know your progress and how much effort is needed. Besides that, these checkups also allow your doctor to recommend lifestyle changes, medications, diets, and the likes.
Exercise regularly
Heart diseases remain one of the leading causes of death amongst men. Research has shown that one of the easiest ways to keep chronic heart conditions at bay is to exercise regularly. Apart from preventing heart diseases, exercising also helps you improve and maintain your overall physical and mental health. According to numerous fitness instructors, one should get at least 150 minutes of exercise daily. These exercises should include walking, jogging, running, swimming, basketball, tennis, and other sports. It is also advised to dedicate some time to develop your muscles. You can achieve this by engaging in weight lifting, rock climbing, push-ups, and pull-ups.
Get more vitamins
The majority of men can acquire the vitamins they need from consuming the right foods and following a healthy diet. It's essential to consume foods with a variety of vitamins and minerals. It's advisable to go for fresh fruits, whole grains, and leafy green vegetables. For others, they might get their vitamins and minerals from supplements and multivitamins. It all depends on the choice and the state of health of the user. However, it is imperative to inquire with your doctor before incorporating a supplement or multivitamin with your diet. This allows you to have an idea of the benefits and risks of taking such supplements.
Avoid unhealthy habits
Smoking remains one of the worst habits that can affect your health negatively. Smoking and secondhand smoke exposure can cause other health conditions, such as chronic obstructive pulmonary disease, emphysema, and heart disease. Other unhealthy behaviors include excessive alcohol intake and habitual drug abuse. If you consume alcohol, do so in moderation. In addition, it's essential to stop the use of recreational drugs. They're linked to many health conditions. For instance, cocaine use can cause heart attacks and strokes.
Furthermore, drugs injected into the body can lead to serious infections and skin breakdown at the injection sites. Another trend also encourages the use of anabolic steroids to increase muscle mass. This can lead to serious health consequences such as sterility, heart disease, skin disease, and behavioral problems. If you smoke, use hard drugs, or have a drinking problem, it is advisable to meet a doctor. Some of these habits are hard to shake off, and only with intense determination can one overcome them.
Take a break
Pushing oneself to the limit continuously may help get the job done faster, but this method does more harm than good. Biologically, men are compelled to be competitive. Having a competitive spirit is a great motivation to push yourself harder, but this isn't always the best way. Some men often try to accomplish in days what it took others weeks to accomplish. Proper rest is a crucial point in your fitness regimen. Resting after a workout allows you to replenish lost energy and makes you feel rejuvenated. If you overwork your body, you'll end up accomplishing less than you planned for. The importance of rest can not be ignored.