You might not be able to stop the aging clock, but there are gold mine steps to take to make you fool the mirror and younger people around you. While your aging clock starts to ticks, you should also be able to kick-start an anti aging skincare routine for your skin. What kind of steps should you take? How do you do this? Do you have to break the bank to carry these routines? This article entails all the answers to questions concerning these routines and how to make them effective for your skin. Below are the best anti aging skincare routine to take in slowing down your aging process.
Apart from washing your face while bathing, it is imperative to remove any skincare product or makeup and natural skin oils, pollutants, and bacteria that have piled up on your skin, most especially your face. Cleansing also makes it possible for other anti-aging skincare products to be able to penetrate your skin and work more effectively! You can reach for products like Neutrogena Fresh Foaming Cleanser, an anti-aging + acne cleanser with effective yet gentle characteristics, and remove excess oil, dirt, and makeup without over-drying your skin.
While the aging clock continues to tick, your skin slows down the process of replenishing its dead cells, and as a result of this, the skin begins to appear dull, which later leads to cracked skin. Exfoliating your skin eliminates dead cells that have accumulated on your skin by increasing the rate at which the skin produces new cells. Exfoliants are produced majorly in physical and chemical forms and are available in formats that suit any skin type. While choosing an exfoliating product, you should know your skin type. CeraVe Salicylic Acid Cleanser is an excellent Chemical exfoliant for sensitive skin. If you prefer a physical Exfoliant, You can reach out to products like the Konjac sponge.
As the skin continues to mature, it is gradually depleted of essential nutrients, resulting in less-hydrated skin. Damages like the sun's rays hasten aging and make the skin become dull and lose its resilience. This is where a serum plays its role. Serum helps to replenish the skin's protective moisture barrier and helps skin look more radiant. When selecting a serum for anti-aging, it is best to choose the one formulated with hyaluronic acid. Hyaluronic acid helps replenish moisture for soft, supple skin.L'Oreal Paris Revitalift Derm Intensives Hyaluronic Acid Serum Ampoulesis an excellent product to add to your skincare regimen. Also, a vitamin C serum such as TruSkin Naturals Vitamin C Serum is good for the skin after cleansing and before moisturizing.
Dehydration of the skin is one of the significant causes of aging. Even though you take enough water, your skin needs some extra moisturizing. You should reach out to a very good moisturizer like the Retinol Correxion® Max Daily Hydration Anti-Aging Crème, which contains lots of moisturizing ingredients like hyaluronic acid. If your skin has started showing signs of aging, such as dry skin leading or fine lines, try using a moisturizer that's formulated to revive your skin tone and stimulate skin cell reformation.
Exposure to sun rays is one of the main factors that hasten the aging clock. Preventing the leading cause of fast aging is one of the quicksteps you should take. Some skin products such as L'Oréal Paris Age Perfect Rosy Tone Moisturizer With SPF 30 are very good with inbuilt sun protector. Apart from using products with inbuilt SPF, you can reach out to products that specialize in protecting you from the skin, such as EltaMD's Sunscreens, which are available in different formats and styles on Amazon. Sunscreens protect you from both UVA and UVB rays and can be used with or without makeup.
Watch what you eat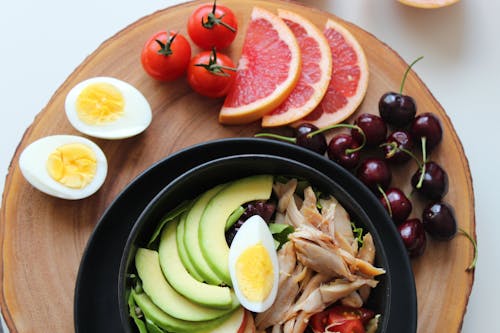 Yes, you read it correctly, watch what you eat! Most things that happen to our external body is a result of our internal environment. It is very important to eat food that nourishes the skin. Avoid consumption that will dehydrate your body, such as alcohol. W.H.O. has recommended foods high in vitamin C to keep the skin looking youthful. Antioxidants like vitamin C, E, A, and B are also crucial for healthy skin. You will get all these nutrients and more if you eat more fruits and vegetables. Carrot seeds , tomato seeds, and leafy vegetable seeds are very easy to plant in your garden and that way, you'll always have a fresh supply of good food.